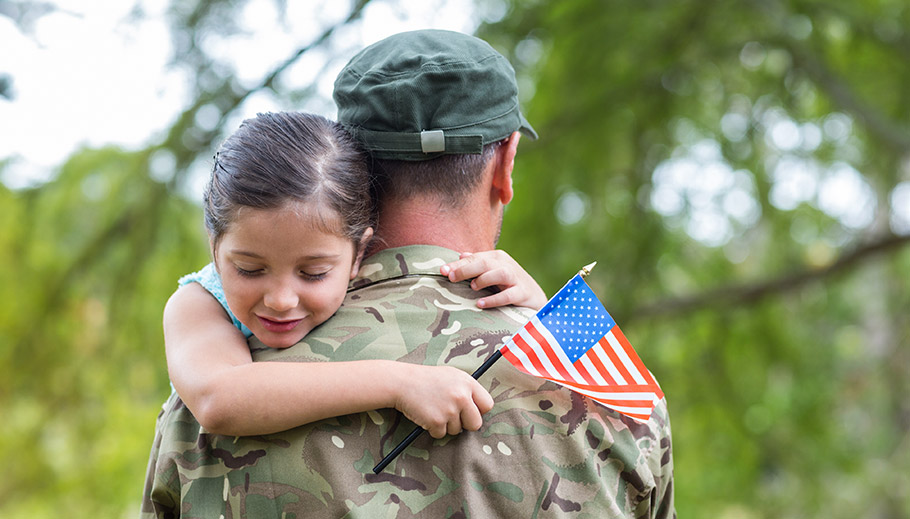 VA Loan Topics Covered
What is a VA Loan?
A VA loan is a unique type of home mortgage only available to US Veterans and Service Members or to qualified military spouses.
First established in 1944 by the US government, the VA loan program is designed to assist returning service members or the families of active duty members with a home purchase by eliminating down payment and easing credit restrictions. A zero-down-payment mortgage, the VA loan simplifies home ownership and refinancing for service members and their families and helps contribute to the comfort and security of this exclusive group of Americans.
Like other mortgages, the VA loan is issued by private lenders (banks and mortgage companies), however, applicants qualify through the US government and the terms of the loan are determined and guaranteed by the Department of Veterans Affairs (VA). To date, over 24 million VA loans have been issued.
How Does a VA Loan Work?
To receive a VA loan in Texas, applicants must first qualify for the program with the Department of Veterans Affairs. Upon qualification, applicants will receive a certificate of eligibility (COE) to be presented to a lender of choice or the best-suited bank or mortgage company.
At times, private lenders will still have a set of underwriting criteria to be met by the applicant, but Texas VA loans are generally based on eased credit requirements and are much simpler to facilitate than a conventional loan.
Recipients may receive the loan multiple times and can reassign their loan to an alternative qualified individual. It is not necessary to be a first-time home buyer to qualify for a VA loan in Texas, and all VA loans are insured and secured against default by the Government National Mortgage Association (GNMA), or the Ginnie Mae.
Benefits of a VA Loan
A VA loan is backed by the US government and offers many advantages over a conventional home loan. It is designed to make home ownership a straight-forward process for returning veterans, active duty members, and their families.
0% Down Payment Mortgage
Beyond the VA loan, there are very few zero-down-payment mortgage options currently available in the housing market. With conventional mortgage loan down payments ranging up to 20%, many would-be homebuyers are deterred from future prospects by such steep financial obligations.
The VA loan was uniquely-designed to support veterans and their families seeking to buy or refinance a home with an affordable mortgage contract at 0% down. If the home's purchase price exceeds its property value, lenders may require some form of down payment to secure the loan.
No Private Mortgage Insurance Required
Texas VA loans are guaranteed by the US government and do not require Private Mortgage Insurance (PMI), which is a fee paid by the loan recipient designed to protect lenders in case the borrower is unable to make their payments.
Private Mortgage Insurance typically ranges from 0.5% to 1.0% of the loan amount annually in a conventional loan, divided among monthly payments throughout the loan term. This additional expense on top of mortgage payments can further discourage would-be homebuyers on a budget. Because VA loans are backed by the government, PMI is automatically excluded from the mortgage and makes homeownership in Texas, TX that much more affordable for veterans and their families.
Lower Interest Rates
VA loans in Texas typically offer lower interest rates than conventional loans because the loan is guaranteed by the VA. This provides lenders with an additional degree of security and reduced risk compared to a conventional loan, resulting in lower interest rates along with a zero-down-payment mortgage.
Flexible Qualification Process
Private lenders such as banks and mortgage companies typically have strict credit and qualification requirements for mortgage applicants in the case of conventional loans. With a VA loan, applicants can take advantage of more generous terms and standards thanks to full government backing and less risk to the lender.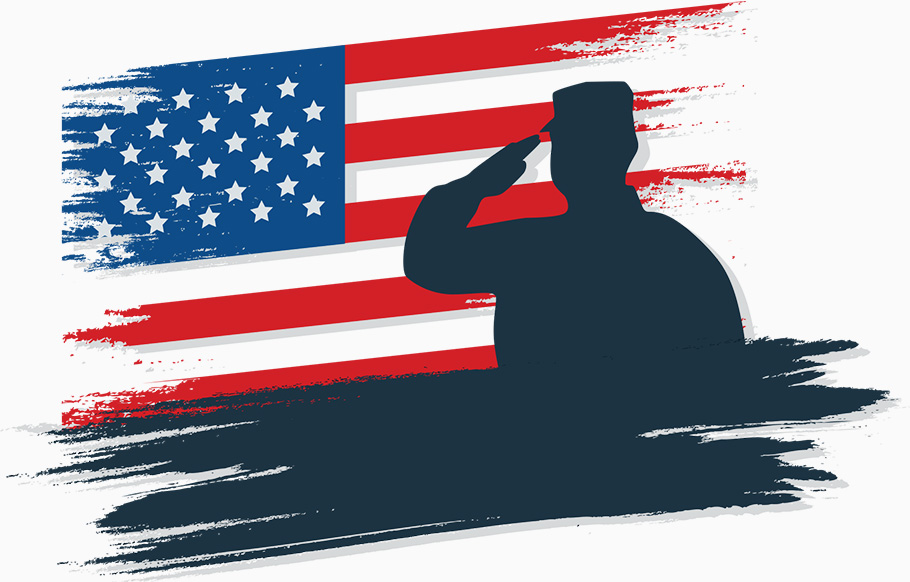 Additional Benefits of a VA Loan May Include:
VA assistance in avoiding mortgage default
No prepayment penalty for an early-paid mortgage
Reduced closing costs paid by seller
Regulations, Limits, & Fees
The VA loan is a government-backed program that relies on private lenders to issue mortgage loans to qualified applicants. The VA does not directly provide the loan.
VA Loan Limitations
VA Loan limitations may be placed by private lenders in the case that buyers do not have full VA loan entitlement. This may occur if the buyer has an active VA loan or if they have a previous VA loan default or foreclosure. Please contact us to discuss potential VA loan limitation unique to your situation.
VA Funding Fee
Texas VA loans include a funding fee designed to support the VA loan program by offsetting taxpayer burdens and safeguarding its benefits for future veterans and their families.
If a veteran has a disability resulting from service, the VA funding fee will be waived. The rate of this fee is determined by the buyer's qualifications and is generally fixed at 2.3% of the mortgage total. Veterans or their spouses who have used the VA loan in the past will be required to pay a 3.6% funding fee for an additional loan. Applicants may also choose to roll the funding fee into the mortgage.
Frequently Asked Questions
Am I Eligible for a VA Loan?
Eligibility for a VA loan in Texas requires that applicants meet at least one of the following active-duty requirements:
You have performed a consecutive 90-day service in wartime, OR
You have performed a total of 181 days of active service in peacetime, OR
You have completed 6 years of service in the National Guard or Reserves, OR
You served less than 90 consecutive days but suffered a disability during your service and were honorably discharged, OR
You are the spouse of a veteran who has died in service or from a disability resulting from service
I Received a VA Loan in the Past. Can I Use My Certificate of Eligibility (COE) for a New VA Loan?
It may be possible to use your original COE to purchase a new home provided that one of the following is true:
You have paid your original VA loan in full and have sold the home, OR
You have transferred your original VA loan to a qualified veteran or veteran's spouse, who has accepted your entitlement amount as their own, OR
You have repaid your original VA loan in full but still own the purchased home (this may only be performed once)
Please contact us for additional questions about VA loan COEs.
I Do Not Meet the Minimum Service Requirements. Is it Still Possible to Qualify for a COE?
Some service members may still be eligible for a COE if they were discharged under one of the following conditions:
Early out (after serving at least 21 months or a two-year enlistment), OR
Reduction in force, OR
Qualified medical reasons, OR
Suffered a disability during service, OR
Government preference (after serving a minimum of 20 months or two-year enlistment), OR
Hardship discharge
I was Dishonorably Discharged. Is it Still Possible to Qualify for a COE?
If you were dishonorably discharged or received a bad conduct discharge, you may not be eligible for a VA loan. To pursue a VA loan under such circumstances, you may choose to appeal for a discharge upgrade with the Department of Veterans Affairs.
Are Children of a Veteran Eligible for a VA Loan?
No, children of a veteran, whether the veteran is living or deceased, are ineligible for a VA loan. Only veterans themselves or the surviving spouse of a veteran are eligible for the VA loan.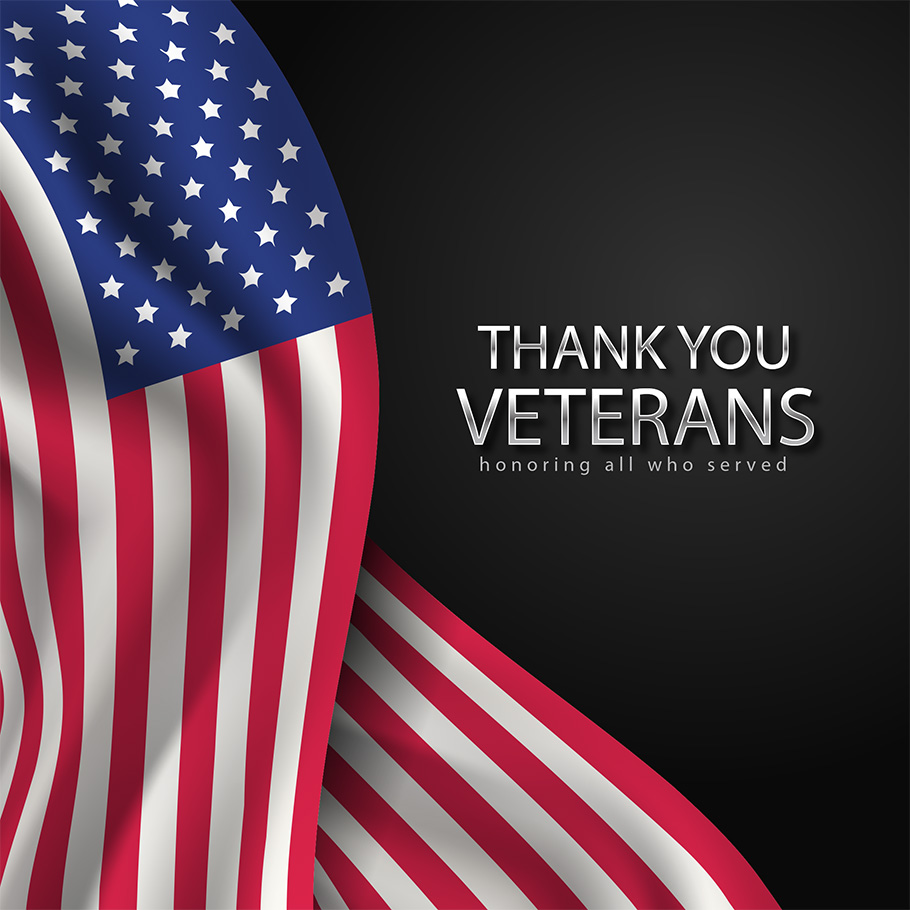 Choose Only 1 Home Loans! Contact Us Today