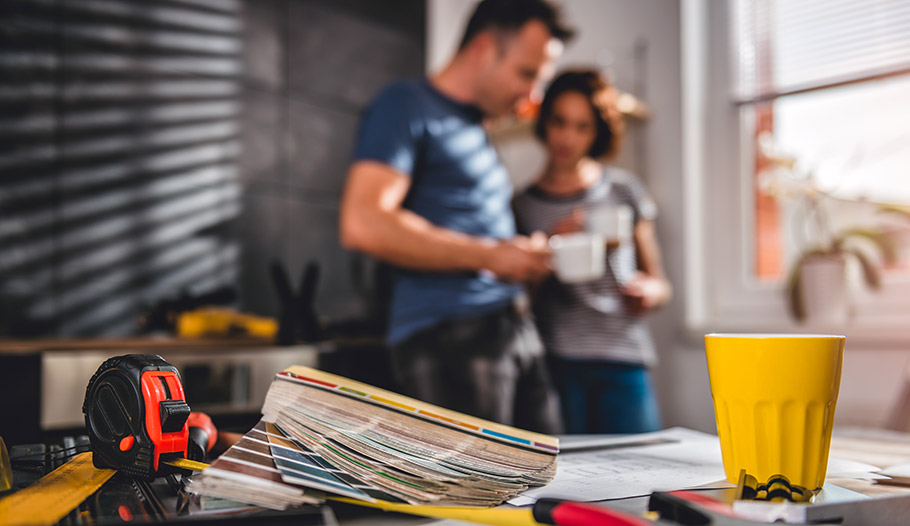 If you've been wanting to renovate your Texas home, but haven't had the cash in-hand, you're probably going to be interested in learning more about FHA Section 203k loans. This special loan enables homebuyers and homeowners to finance (or refinance) the purchase price of a house as well as rehabilitation of a house all through one mortgage. FHA Section 203k is especially appealing to investors who like to buy properties, live in them for a while as they fix them up, and then resell them or turn them into rental properties.
How Does the 203k Renovation Mortgage Work in Texas?
An FHA 203k loan, also referred to as a rehab or renovation loan, allows Texas homebuyers and owners to finance the purchase of a home as well as the repairs that home needs to be livable. The lender keeps track of the repairs by having the homeowner pass rigorous inspections. These loans are great for fixer uppers that banks wouldn't normally approve for a mortgage. The 203k loans allow the buyer to get a loan even if the home is in terrible or unlivable condition.
Two types of FHA 203k Renovation Loans
The Limited 203k Mortgage, also known as the 203k Streamline allows you do make cosmetic renovations such as kitchen or bathroom remodeling. The limit to renovation costs is usually $30,000 and can also be used for roof replacements, painting, flooring, replacing major appliances, and making energy efficient upgrades. You cannot however make structural changes such as adding rooms, moving load-bearing balls, or changing the home's footprint.
The 203k Standard Loan allows homeowners to make any changes to the home including structural elements. The only things you cannot use the loan for are luxury amenities. Larger landscaping projects are also included as well as connection to the public utilities and making a home ADA accessible.
Some of the things you cannot do with these renovation loans include minor landscaping projects, adding in luxury amenities such as tennis courts or swimming pools, or any project that will take longer than six months to complete.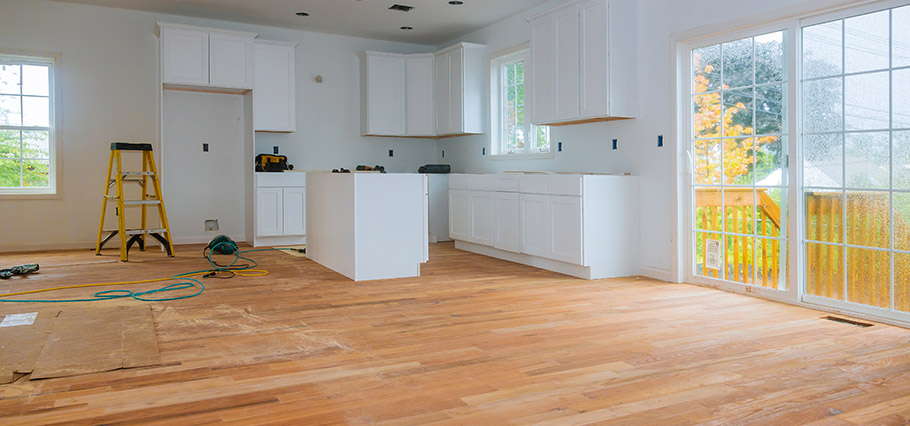 Benefits of the 203k Mortgage Texas
There are several amazing benefits of 203k home loans including the ability to finance up to $30,000 in remodeling costs. Owners only need a 3.5% down payment and the loan allows them to build equity quickly.
There are a few draw backs to 203k loans however including the fact that you can't DIY any of the remodeling, you must hire a contractor. Closing takes longer on these properties as well because these loans take longer to process. A 203k renovation loan in Texas is also not available from all lenders.
How to Apply for a 203k Mortgage in Texas
The entire process for a 203k mortgage is lengthy and takes longer than a traditional mortgage. When you purchase a home using a FHA 203k mortgage you must apply, get approved, find contractors, and gather bids before the loan can be closed.
For the loan application you will need to submit income verification, assets, and submit to a credit check before you can be pre-approved for the home. Once your pre-approval letter is in hand, it is up to you to start accepting bids from contractors for the work that needs to be completed.
The FHA requires that all contractors be licensed and insured and run their business full-time.
Once we have your information and the bids, the FHA 203k loan will go into final approval status and then we finalize the paperwork & the house will be yours. After the house is officially yours, the contractors can begin the repairs and renovations and you can move in as soon as the home is livable. Some homeowners will live in the home while repairs are being conducted if the repairs don't affect livability of their current living quarters.
Am I Eligible for An FHA 203k Renovation Loan?
A 203k loan in Texas is available through the FHA which helps people who would not normally qualify for a loan, purchase a home. The FHA's rules on mortgage lending are more flexible for the borrower's and easier to obtain than a construction loan which is why so many first-time homebuyers and lower-income homebuyers are interested in the FHA 203k loan.
When it comes to credit rating, the FHA 203k loan requires a minimum 580 compared to the 620-650 most traditional home loans require. Some lenders may require their customers have a higher credit score, however. A construction loan through a traditional bank usually requires as least a 720-credit score or better which is near impossible for many homeowners.
A down payment will be required for an FHA 203k loan however you'll only need 3.5% of the purchase price with renovation costs compared to the 10% required for conventional mortgages. This can help homebuyers with extra cash they may want to put into the renovations that they want to try to DIY rather than use loan funds, which would be against the lender's terms.
We will also examine your debt to credit ratio, ensure you are a U.S. citizen, and also ensure you can afford the home based on income. No more than 43% of your income should be paying debt which includes your house payment.

Frequently Asked Questions About the FHA 203k Renovation Loan
What Can I Use the FHA 203k Loan For?
This loan can be used for nearly any renovation project on your property depending on which type of loan you get. Luxury amenities are not included regardless of loan type, however.
Do I Qualify for an FHA 203k Loan?
The minimum credit score for a loan through the FHA is 580 although some lenders will require a higher credit score. Your lender will look at several other factors to determine whether they will make a loan offer for such a high amount.
What Is the Interest Rate on an FHA 203k Loan?
Interest rates on these loans can range anywhere from .75% to 1.00% which is standard for this type of loan but slightly higher than a conventional mortgage loan.
What is the Maximum Amount of the FHA 203k Loan?
The FHA 203k loan provides the funds for the cost of the house plus up to around $30 thousand in renovation or remodeling costs. You can also choose to borrow up to 110% of the home's proposed future value.
Do I Need a Down Payment for an FHA 203k Loan?
Yes. You will need a down payment of 3.5% of the purchase price plus repair costs and buffer costs that you are requesting in the loan.
Do I Have to Live in the Home I Get the FHA Loan On?
You cannot enter an FHA home loan under section 203k if you plan on selling the home within the next twelve months. Homeowners must live in the home for one year after the repairs are made otherwise, they are in violation of their purchase contracts.
Choose Only 1 Home Loans! Contact Us Today