Below we have created a list of the process. I also have explainer videos that we send out every step of the way briefly giving you an idea of what we are doing and what to expect. A detailed list is below as well for you to get an idea of the mortgage process in respect to how our team will operate.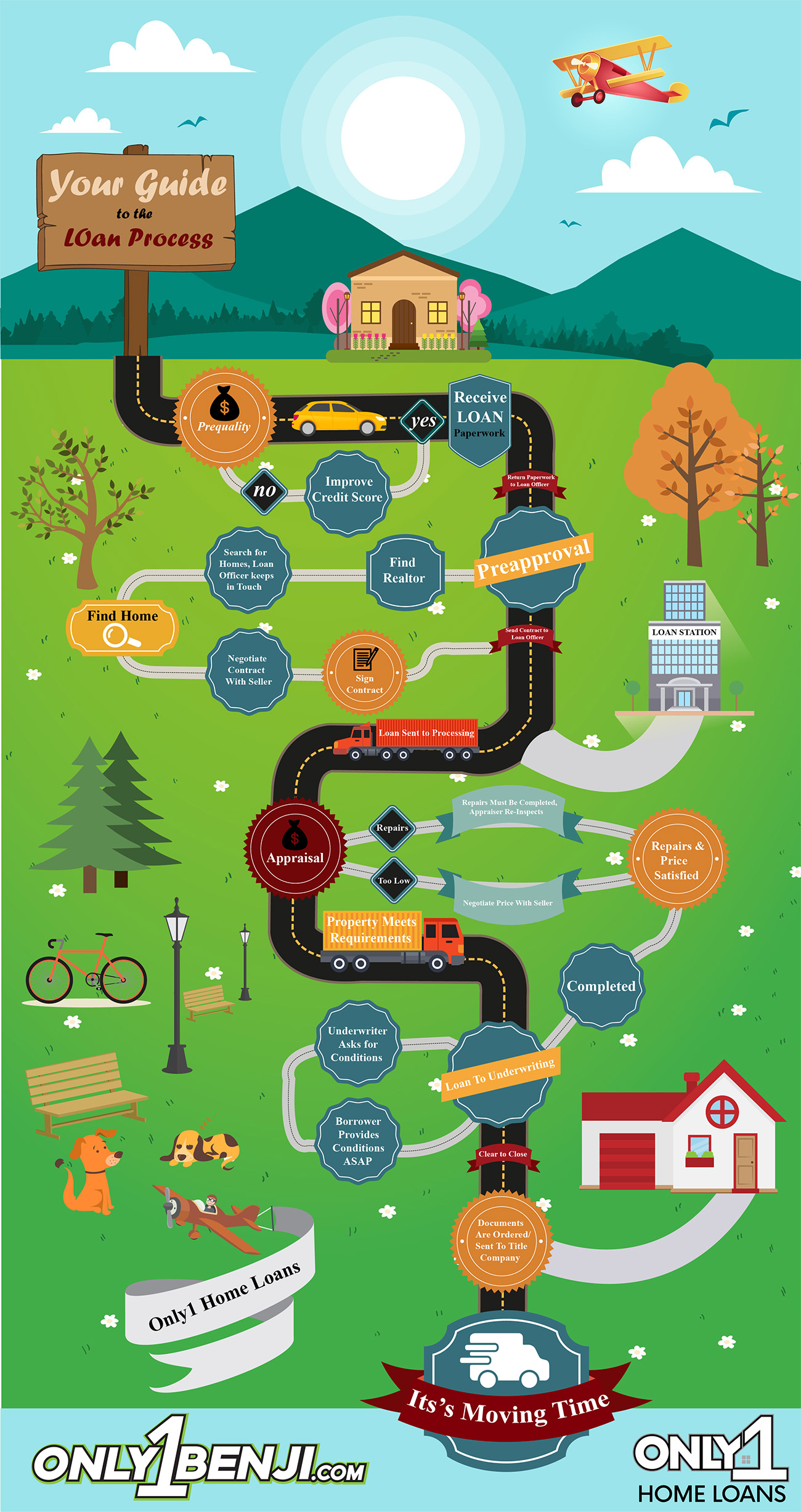 Step 1
Let's meet and go over the Process of buying a home or Refinancing
We love to meet in person or can do a phone appt to get started
My Team will email you a needs list and documents to have ready so we can be prepared to go over everything
After we meet, you should have a good idea on what rates look like currently, and if your buying what you are approved for. If you aren't ready yet, I will personal point you in the right direction to get you prepared for this process.
Step 2
Start the Refinance or Approval Documentation Request
My Team will reach out to collect any missing upfront documents to prepare your file for underwriting.
If you are doing a refinance, we do a pre-underwrite before we sign disclosures so we don't spend money on an appraisal without making sure we are extremely ready for a smooth closing.
Step 3
You found a Home, Now What?
Our Team Receives the Purchase Contract and gathers information from title company (fee quote, prelim, etc)
Our Team Reviews file for disclosures to be signed to start the official loan process
Our Team Sends loan off for disclosures
The Disclosure Department will generate loan disclosures within 24 – 48 business hours
Our Team will reach out to set an appointment for you to come in and sign disclosures
You will come in to sign disclosures with our team.
Step 4
After Signing Disclosures on a Refinance or Purchase we order appraisal & submit loan to our Processing Team
We order appraisal
We do a final review of your loan for underwriting submission
Your loan is submitted to underwriting
Underwriting can take up to 7 business days to receive a conditional loan approval depending on our investors and turn times.
Step 5
Conditional loan approval
Your Loan is approved and our team will reach out to you via phone and email for any needed conditions from underwriting.
It's very normal to have a small amount of conditions. Once we receive all conditions, we send the loan back into underwriting for review and possible final approval. It's very important for this to be of top priority so we can meet the contract deadlines.
(Keep in mind when an underwriter reviews conditions it is possible those conditions can cause an underwriter to ask for more items/conditions/or clarification)
Step 6
Loan Approval
You are completely Approved. Closing loan documents can take up to 48 hours from loan approve to be sent off to the title company as long as all the loan doc preparation is completed.
Loan docs are sent to the title company/escrow officer
You will receive a call to sign loan docs with the title company. If you are purchasing a home or paying down money on a refinance to the principle of your mortgage, the title company will then give you the dollar amount of money for you to come in with at closing. The payment methods are bank cashiers check or you can wire the money directly to title. If you are getting money back through a refinance you will be asked when you sign at the title company how you would like your money sent to you. It can be via check or wired into your bank account.
After signing, the loan funds typically the next day. Unless it's a primary residence refinance, then there is a 3 day cooling off period where you fund on day 4 after you sign loan docs.
We send funds from our mortgage bank to the title company. The title company then disburses the loan money and takes the paperwork and records it with the county recorders office.
After recording you get your keys from your real-estate agent for home purchases. If you are receiving money from a cashout refinance, you will get your money from the title company after it records.
Thank You & Let's Celebrate with a Gift!
We would love to have you come into the office so we can thank you and give you a gift from our team to your family and are honored that you chose us to help you with your mortgage needs.