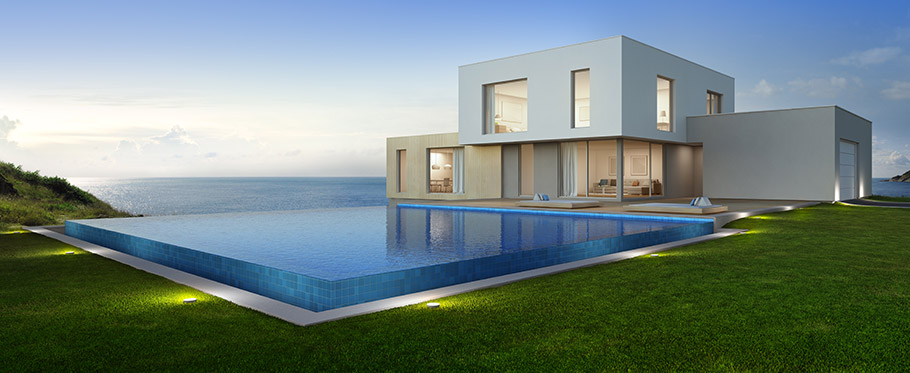 What is a Jumbo Mortgage?
A jumbo mortgage is a loan designed specifically for higher-end home purchases in high-value real estate markets. A home loan is a jumbo mortgage in Texas when it exceeds the conforming loan limit set by the Federal Housing Finance Agency (FHFA), which stands at $510,400 in Shasta County as of 2020.
Current Jumbo Home Loan Limits
These types of home loans do not offer loan purchase, guarantee, or security by Fannie Mae or Freddie Mac. Texas jumbo mortgages have a distinct set of requirements and tax liabilities that differ from conventional mortgages. Because the FHFA sets conforming loan limits by location, jumbo mortgage values may differ by state and county.
How Does a Jumbo Mortgage Work?
Jumbo mortgages in Texas TX are designed exclusively for high-value properties and are not backed by Fannie Mae or Freddie Mac. As such, they pose a higher risk to the lender. Because Texas lenders are assuming more risk, they must offset some of the risk by including stringent credit stipulations along with the jumbo mortgage. Texas jumbo mortgage requirements have become stricter since the 2008 financial crisis, and applicants are now required to possess a credit score of 700 or higher as well as a minimal debt-to-income ratio (DTI) of 36% to 43% for consumer and lender protection purposes.
Jumbo mortgages will require applicants to have available cash equal to the sum of mortgage payments for 6 months or more, as well as certain liquid assets before qualifying. All income, cash, and asset requirements will be reflected by the loan value and term. Applicants are required to provide tax forms for the past 2 years along with 1 month of income records. For self-employed individuals, 2 months of bank statements will be required. Any outstanding loans or non-liquid assets held by the borrower will also require documents of proof.
The Texas jumbo mortgage APR is typically slightly higher than that of a conventional mortgage, but may actually be less in certain cases. Borrowers can expect to make a down payment between 10% and 15% of the property cost or higher when applying for a jumbo mortgage in Texas.
Jumbo Home Loan APR and Down Payment
In recent history, jumbo mortgages in Texas have become increasingly flexible in their APR and down payment terms, which are somewhat on par with those of a conventional loan. The jumbo mortgage APR closely resembles the conventional loan at around 4% or slightly above, and in some cases, it may even be lower than a conventional loan APR. Texas jumbo mortgage down payments have also decreased significantly in recent times, from being as high as 30% to dropping all the way down to between 10% and 15%. Borrowers should always consider the disadvantages of a lower down payment, such as private mortgage insurance fees and loan term length.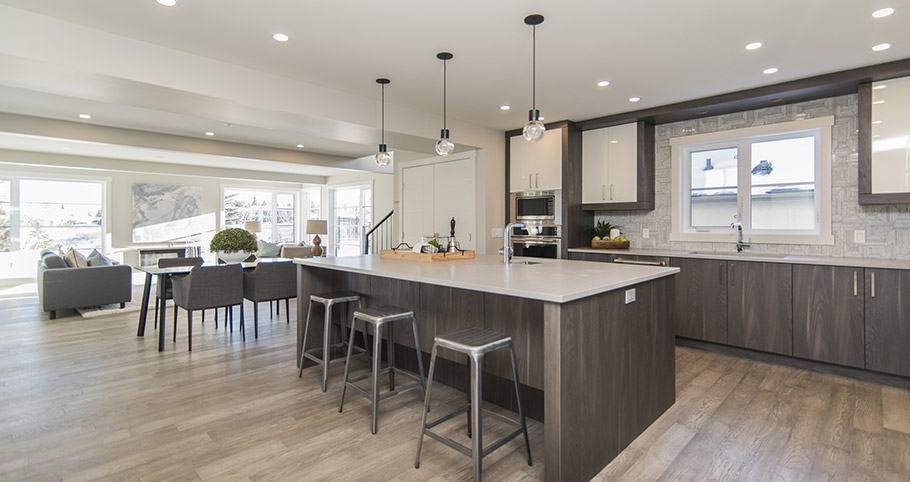 The Ideal Candidate for a Jumbo Mortgage in Texas
Qualifying for a jumbo mortgage in Texas TX will require a substantial income and an impressive credit history. This type of loan is ideal for borrowers falling within the income bracket of $250,000 to $500,000 or higher and who have a strong retirement plan. Credit score and history are of utmost importance when qualifying for a jumbo loan, as lenders will seek to minimize the risk of purchasing an expensive property by issuing loans to the most qualified applicants only.
Texas Jumbo Mortgages and Tax Deductions
One of the biggest drawbacks of a jumbo mortgage in Texas is the limit placed on tax deductions as per the Tax Cuts and Jobs Act of 2017.
Homeowners have always enjoyed tax deductions on their mortgage interest, which can be itemized and filed for tax savings on a home purchase. But in the case of a jumbo mortgage, borrowers are faced with a deduction cap set in place by the Tax Cuts and Jobs Act of 2017, which effectively sets the interest deduction cap at $750,000. Jumbo mortgages which exceed this amount will also have an interest deduction cap equal to the loan amount ratio.
Borrowers considering a jumbo mortgage may alternatively wish to obtain multiple conventional loans for tax savings on a property that exceeds the current interest deduction limit.
Frequently Asked Questions
What are the Requirements for a Jumbo Mortgage?
The basic requirements for jumbo mortgage approval are:
Minimum credit score of 700
Down payment of 10% to 15% or higher depending on eligibility, loan amount and term
Debt-to-income ratio of between 36% to 43%
Proof of cash or liquid assets equal to 6 months or more of mortgage payments
Borrowers should also factor in the possibility of multiple property appraisal costs as well as higher closing costs than a conventional loan.
Can I Get a Jumbo Mortgage on a Secondary Residence?
Ideally, jumbo mortgages are issued for primary residences only, but eligibility is an important factor in this determination. Contact us for more information on jumbo mortgages for secondary homes as well as for different property types.
What are the Benefits of a Jumbo Mortgage?
A jumbo mortgage may be ideal for qualified candidates who wish to purchase a luxury home or one in a very competitive market without having to manage multiple mortgages at the same time.
Do Jumbo Mortgages Have Any Disadvantages?
A jumbo mortgage may include a higher interest rate than a conventional mortgage. Tax deductible mortgage interests are capped when a jumbo loan exceeds $750,000. Jumbo loans can be difficult to refinance, and real estate market fluctuations can substantially reduce equity.
Can I Get an Adjustable-Rate Jumbo Mortgage?
Yes, it is possible to receive an adjustable-rate jumbo mortgage based on specific qualification criteria and in lieu of a fixed-rate jumbo mortgage.
How Much Can I Borrow with a Jumbo Mortgage in Texas?
The maximum amount you can borrow with a jumbo mortgage will be dependent on your eligibility, property choice, market conditions and other factors, but can be as high as $510,400 for qualified individuals in Shasta County.
Are all Jumbo Mortgages Qualified Mortgages?
No, and borrowers may be offered non-qualified jumbo mortgages in Texas from some lenders if their eligibility meets certain standards.
Choose Only 1 Home Loans! Contact Us Today